So you came to the Netherlands!...




You came to Ron Bakker's Sundown Fusion Web Page.
And now you want to no all about Sundown
Well here it is:



Sundown is hard to explain because Sundown is not relay a band
its more like a project.
A project by Ron Bakker.
And that's me, I started getting interested in music when I was a
very little boy,
I was always playing the rhythms of my mind with my fingers
on everything I saw.
I drove people absolutely nuts with drumming on everything that makes
sound.
I had my first band when I whas nine, It was me on the empty bucket and some kid named Dennis banging the guitar, It was called:
and I'm only telling you this if you promise not to leave my page....?
...Ok it was called: Ronny and the Rockets.
together with Dennis I played almost every night.
Shortly after that I got my first drum kit and I was off into the world of music.
I played in all kinds of bands I remember the first real band for me was: who's cooking a fusion trio with Drums, Bass and guitar.
We played together for about two years and did a few gigs.
In between all of this I started taking drum and singing lessons
and I was a front singer of a big cover band for three years,
we played songs from Level 42,
peter Gabriel, Sting, Stevie Wonder and much more.
Also I got in touch with a synthesizer player named Marcel,
with him I recorded some Dutch songs and started a band named 99
After that I played in an existing band called captain kirk and with
them I did a lot of gigs on festivals and bars.
And then I started to get the idea to create my own music
I went to the store to get some equipment,
I got a synthesizer a sampler and a sound module and Sundown
was born.
without ever have played the synthesizer I began to make my own kind
of music.
the songs sundown makes are from the soul,
they are never written down, they are just there for me to play from
a big stream of inspiration.
In 1993/94 Sundown records his first demo CD Larger than life.
With ten Sundown Fusion tracks.
Than Sundown runs a slow train for a while and does a small project called Rose garden with the bass player of Captain kirk.
In 1998/99 Sundown recorded his second demo CD Melody & Harmony
With fusion and jazz dance influenced tracks.
And now it's 2000 and Sundown is all around the globe,
aint that great........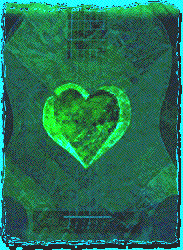 Sundown around the globe